Serving Greater Columbus, GA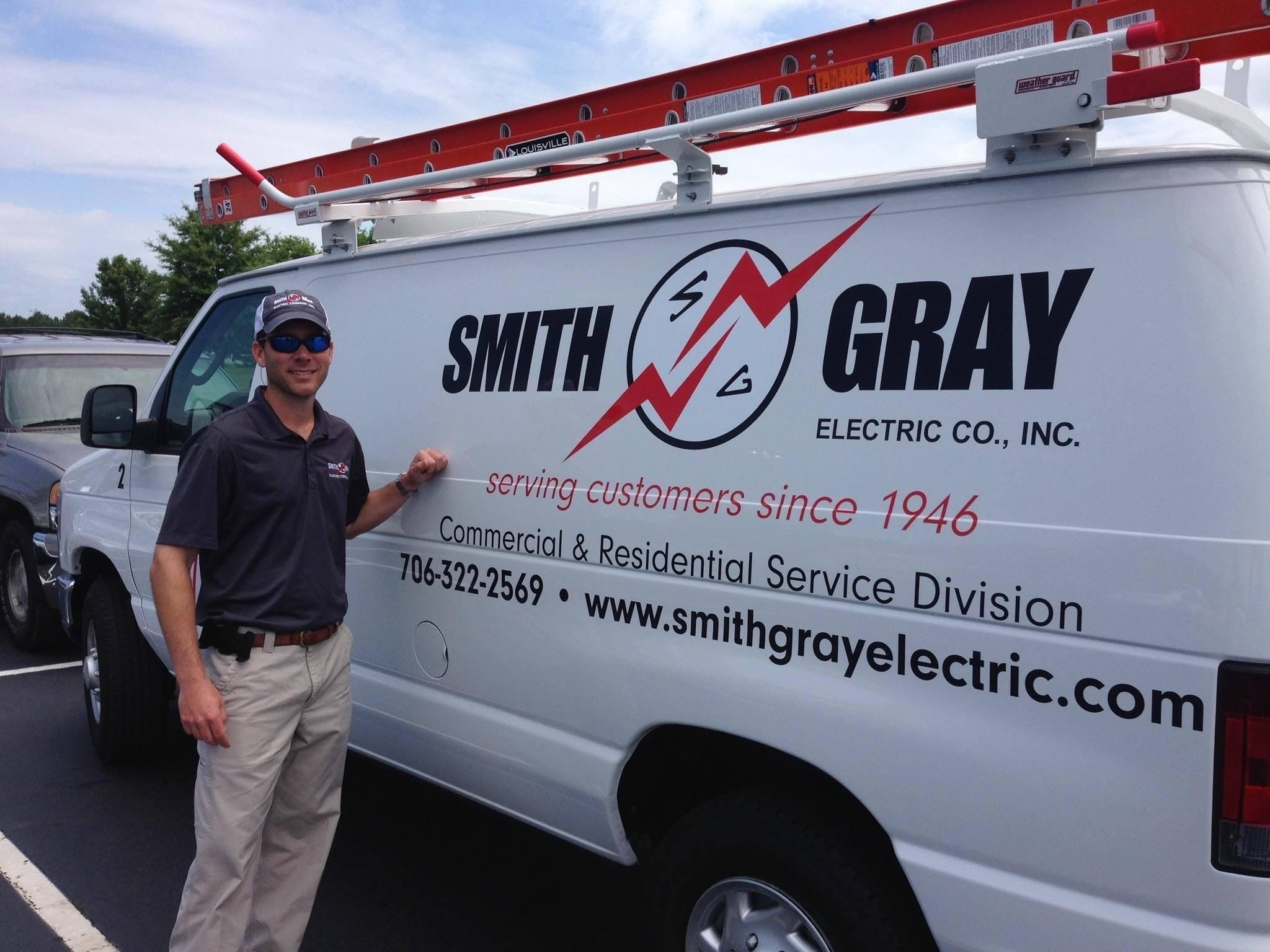 Electrician in Columbus, GA
Smith Gray Electric Co has continually mastered the advances in electrical construction that have emerged since the company's founding in 1946. When you need an electrician, you'll have the resources of a highly experienced organization behind you. We're located in Columbus, GA, and we have the resources to meet the demands of renovations and new construction.
From wiring a home to repairing electrical motors, we'll provide you with high-quality work. We'll invest the time to understand all of the details of a job and maintain quality by double checking all connections and using the right materials for every application. Our many services include:
Residential electrician

Commercial electrician

Generator installation

Lighting retrofits
You'll be able to rely on us to design circuits to accommodate electrical loads and enable dependable operation of your equipment. On retrofits, we'll update materials and wiring to meet modern standards and improve energy efficiency.
Our team stays at the forefront of technological chances as our customers require new and innovative approaches to generating and using electricity. Smith Gray Electric Co supports clients throughout Greater Columbus. To make an appointment with an electrician, call us today.
What an awesome professional team! They show up exactly when they say (important for working folks!) and have always solved our issues timely while ensuring my family's safety. Thank you

I am so impressed by this company. I had a scary electrical incident on a Sunday afternoon. After seeing their ratings, I called. They came right out and made sure everything was fixed and safe. I had a few other electrical issues I asked about and they promptly made me an appointment for the next business day, which saved me money. The employees were awesome, friendly, and knowledgeable. Everything was done well and I found the rates very reasonable. I'm grateful to have such dependable company to call whenever the need arises.

- Bridget Markwood. 11/16/2019

Customer service was excellent they tried to make me appointment it kept calling to let me know that they was busy and out of town at the moment but I wouldn't use them I just had an emergency and needed someone ASAP thank you Smith gray Electric

- catherine abram. 9/6/2019

I've used the services of Smith Gray twice. Excellent service and professionalism on both occasions. I'd definitely use them again and recommend them for any of your electrical needs.

- Joanna Franklin. 11/27/2018

Great company with one of the best reputations to match. If I need commercial work done this is The company to use

- Robert Earhart. 8/2/2018

AWESOME Outside Salesman Rep for our territory and Electrical Service

- Holly Wicker. 0/29/2018

Electrical Services 24/7!

- Brittany and Trip Reynolds. 0/26/2018

- Iverson Griffin. 10/11/2017

- Cory Christopher. 8/4/2017